Volume 17 Supplement 1
Testing for chronic hepatitis B and C – a global perspective
Research
Publication of this supplement was funded by the WHO. Information about the source of funding for specific projects can be found in the individual articles. The articles have undergone the journal's standard peer review process for supplements. PE is a WHO staff member and has no financial conflicts of interest. RC has received funding from the U.S. Agency for Healthcare Research and Quality to conduct systematic reviews on hepatitis C screening. MH receives funding from the NHMRC in Australia for a Principal Research Fellowship. The Burnet Institute receives funding from Gilead Science, Abbvie and BMS for investigator initiated research, for which MH is the lead investigator, and receives support from the Victorian Government through the Victorian Operational Infrastructure Support Program. PH is an employee of BioMed Central. The Supplement Editors declare that they were not involved in the peer review process for any paper on which they are an author.
Edited by Philippa Easterbrook, Roger Chou, Margaret Hellard and Philippa Harris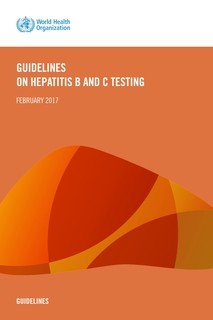 ​​​​​​​

Follow
COVID-19 Announcement
As a result of the significant disruption that is being caused by the COVID-19 pandemic we are very aware that many researchers will have difficulty in meeting the timelines associated with our peer review process during normal times. Please do let us know if you need additional time. Our systems will continue to remind you of the original timelines but we intend to be highly flexible at this time.