A new cross-journal article collection in BMC International Health and Human Rights and BMC Infectious Diseases

Edited by Stefan Baral, Benjamin Mason Meier & Joseph Tucker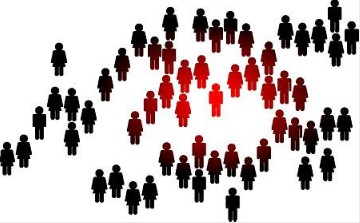 Background
The last several years have witnessed an increase in the understanding of social and structural drivers of many infectious diseases, especially sexually transmitted infections [1]. This understanding has emerged from the inclusion of indicators measuring structural determinants of acquisition and transmission risks in the context of quantitative and qualitative epidemiologic studies [2, 3, 4]. Moreover, evidence on human rights increasingly informs infectious diseases interventions with key populations. It is through these studies that we are starting to understand the distribution of infectious disease risk in a population and strategies to mitigate health inequities through, among other things, efforts to combat stigma, discrimination, and persecution of vulnerable populations. In 2017, there are a number of highly efficacious approaches to the prevention of, and response to, sexually transmitted infections, including decentralized testing, novel prevention approaches, harm reduction, participation of affected populations, and expanded treatment. However, human rights infringements may limit the provision and uptake of these interventions for those at highest risk, further concentrating the burden of these infections among marginalized populations [5]. Taken together, there remains a lot to be learned about the importance of structural determinants of sexually transmitted infections, including both the influence of human rights infringements and the optimal strategies to overcome them as a basis for disease prevention.
Thematic series
We propose a collaboration of BMC International Health and Human Rights and BMC Infectious Diseases focused on highlighting novel studies characterizing human rights infringements as structural determinants of infectious diseases, including sexually transmitted infections. This would include epidemiologic studies, interventional outcomes leveraging implementation research, implementation research methods, mathematical modeling studies, and qualitative study of the contexts in which infectious disease programs are being implemented.
If you have any research you would like us to consider for inclusion in our cross-journal collection, please submit directly to either BMC International Health and Human Rights and BMC Infectious Diseases. Alternatively you can email your presubmission queries to cecilia.devoto@biomedcentral.com
The deadline for submissions of manuscripts is 31st August 2017.
References
1. Tucker JD, Chen XS, Peeling RW: Syphilis and social upheaval in China. N Engl J Med 2010, 362(18):1658-1661.
2. Schwartz SR, Nowak RG, Orazulike I, Keshinro B, Ake J, Kennedy S, Njoku O, Blattner WA, Charurat ME, Baral SD et al: The immediate eff ect of the Same-Sex Marriage Prohibition Act on stigma, discrimination, and engagement on HIV prevention and treatment services in men who have sex with men in Nigeria: analysis of prospective data from the TRUST cohort. Lancet HIV 2015, 2(7):e299-306.
3. Anderson S, Shannon K, Li J, Lee Y, Chettiar J, Goldenberg S, Krüsi A: Condoms and sexual health education as evidence: impact of criminalization of in-call venues and managers on migrant sex workers access to HIV/STI prevention in a Canadian setting. BMC International Health and Human Rights 2016 16:30
4. Ankomah A, Ganle JK, Lartey MY, Kwara A, Nortey PA, Okyerefo MPK, Laar, AK: ART access-related barriers faced by HIV-positive persons linked to care in southern Ghana: a mixed method study. BMC Infectious Diseases 2016 16:738
5. Tucker JD, Meier BM: Bigotry, bills, and medicine: lessons from the USA. Lancet 2016, 388(10046):756-757.