Editor profiles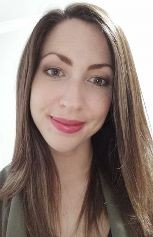 Leanne Archer joined BMC in October 2019 after completing her PhD in Biology at the University of York investigating transcription factor function in prostate cancer epithelial cells. Prior to this, she gained her BSc in Immunology from the University of Glasgow.
With a keen interest in distributing scientific knowledge to a broad audience, Leanne is excited to work as an Editor for a pioneer in open-access publishing and further develop BMC Infectious Diseases.
Oliver has been Manuscript Editor for the BMC Series Journals since October 2019. He has a Bachelor degree in Biology and a Master by Research degree specialised in Behavioural Ecology and Reproductive Evolution both from the University of Lincoln. Here he studied the effect of Life history evolution and female reproductive architecture on spermatozoa diversity across complex mating systems before moving to Syracuse, NY to continue his research by using integrative molecular approaches at the Center for Reproductive Evolution. He then joined the BMC Series as an Assistant Editor in September 2018 and is excited to continue to work for the BMC Series journals, driving the development of Open Access as Manuscript Editor.
Stuart Weir is an Assistant Editor for BMC Infectious Diseases and BMC Microbiology. He graduated from the University of Nottingham in 2018 with an MSci in Biology where he looked at the influence of environmental factors such as parasitic infections on the rates of allergy in relation to the hygiene hypothesis.
Sexually transmitted diseases
Stefan Baral is a physician epidemiologist and an Associate Professor in the Department of Epidemiology at the Johns Hopkins School of Public Health (JHSPH). Stefan completed his certification in Community Medicine as a Fellow of the Royal College of Physicians and Surgeons of Canada and Family medicine with the Canadian Council of Family Physicians.
Stefan has also been involved in HIV epidemiology, prevention, and implementation research focused on the epidemiology, human rights contexts, and effective interventions for gay men and other men who have sex with men, transgender women, and female sex workers across Western and Central, and Southern Africa and parts of Asia with support from USAID, CDC, NIH, amfAR, and the Global Fund. In addition, Stefan has led or supported the implementation and evaluation of HIV prevention studies globally characterizing effective combination HIV prevention packages for key populations across multiple low and income countries. Stefan acts as the Director of the Key Populations Program for the Center for Public Health and Human Rights at the JHSPH
Healthcare-associated infection control
Dr Holly Seale, PhD is a Senior Lecturer at the School of Public Health and Community Medicine, University of New South Wales, Sydney, Australia. She joined as an Associate Editor of BMC Infectious Diseases in 2014 and then moved to Section Editor in 2017. Dr Seale completed her PhD in epidemiology at the University of Sydney in 2008. During her PhD she worked at the National Centre for Immunisation Research and Surveillance and then pursued her postdoctoral training in infectious disease social science research at UNSW, Sydney. Holly's research focuses on the factors that impact on engagement and compliance with both pharmaceutical and non-pharmaceutical infection prevention strategies including immunisation, the use of respiratory protection and hand hygiene. Her research uses a broad range of qualitative and mixed methods, and focuses on examining the issue from the system, provider and consumer prospective.
Viral Diseases
Julian Tang is a physician/clinical virologist by training and is therefore interested in all aspects of all viruses that cause human disease, particularly, respiratory viruses, bloodborne viruses and viral infections of children, pregnant women and in the immunocompromised. His research interests have been in the diagnosis, molecular epidemiology, seasonality and transmission of influenza mostly, but also in other respiratory viruses, including enteroviruses and adenoviruses, as well as vectorborne viruses, such as dengue and chikungunya. He also has a strong clinical interest in the epidemiology, diagnosis and treatment of HIV, HBV, HCV, herpesviruses and other emerging or re-emerging viruses. He also has many ongoing research collaborations in the area of viral epidemiology and sequencing/genomics, as well as aerosol/airborne transmission within the context of hospital infection control and prevention, for which he collaborates extensively with various engineering teams around the world.

Bacterial and fungal diseases
Dr. Kelvin To is currently a Clinical Assistant Professor of the Department of Microbiology, the University of Hong Kong, and an Honorary Associate Consultant at Queen Mary Hospital, Hong Kong. He has received BSc in Microbiology from the University of British Columbia, Canada, and MBBS from the University of Hong Kong. He has completed his postgraduate training in clinical microbiology and infection at Queen Mary Hospital. He is now a Fellow of the Royal College of Pathologist and a Fellow of the Royal College of Physicians.
Dr. To's research is focused on respiratory tract infection. In particular, he is interested in host genetic susceptibility, inflammatory response to severe respiratory virus infection, and novel antivirals and vaccine strategies. He also developed strategies in improving the microbiological diagnosis of respiratory tract infection.
HIV and Co-Infections
Prof. Carlo Torti graduated in Medicine from the University of Pavia in 1994. He obtained his specialty in Infectious Diseases in 2000 from the University of Brescia where he worked as Consultant Physician and Assistant Professor in Infectious Diseases from 2001 to 2012. He was appointed Director of the Infectious and Tropical Diseases Unit at the University "Magna Graecia" (UMG) in Catanzaro in 2012. He is Associate Professor of Infectious Diseases in the same University. He also served as Honorary Lecturer at the University of Makerere (Uganda). He is a Faculty Member of the UMG School of PhD Program in Life Science & Technologies since its inception (2013).
His main areas of interests are: general Infectious Diseases, viro-immunological and clinical outcomes of antiretroviral treatment, HIV drug resistance, and co-infection of HIV with hepatitis viruses. He recently expanded his research interests to include HCV epidemiology and management, and antimicrobial drug resistances. He published about 300 papers in peer-reviewed international journals, accounting for an H-index of 45 (Google Scholar).
Prof. Torti participated in many international clinical trials, and acted as member of the Steering Committee of several cohort studies in the HIV/AIDS field (including COHERE). He is member of the Italian Group for HIV/AIDS Guidelines (endorsed by the Italian Ministries of Health).
Prof. Carlo Torti is a Section Editor for BMC Infection Diseases and served as Editor and Peer Reviewer for several International Journals including The Lancet, Hepatology, Journal of Antimicrobial Chemotherapy and others.
Sexually transmitted diseases
Dr. Joseph D. Tucker, MD, PhD, AM is an Assistant Professor of Medicine and Director of UNC Project-China at the University of North Carolina at Chapel Hill. He is an infectious diseases physician with a focus on sexually transmitted infections in Asia. He received training at UNC (MD), UCSF (internal medicine), Massachusetts General Hospital (infectious diseases), Harvard (regional studies), and the London School of Hygiene and Tropical Medicine (public health). His research focuses on using social forces to promote sexual health. He has a special interest in crowdsourcing as a tool for improving public health. He is the PI on two NIH R01 studies examining how crowdsourcing can be applied to improve HIV services. He is a member of the International Diagnostics Centre at the London School of Hygiene and Tropical Medicine. He has been a BMC Infectious Diseases Associate Editor since 2014 and a Section Editor since 2016.