Editor profiles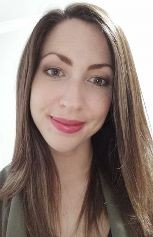 Leanne Archer joined BMC in October 2019 after completing her PhD in Biology at the University of York investigating transcription factor function in prostate cancer epithelial cells. Prior to this, she gained her BSc in Immunology from the University of Glasgow.
With a keen interest in distributing scientific knowledge to a broad audience, Leanne is excited to work as an Editor for a pioneer in open-access publishing and further develop BMC Infectious Diseases.
Oliver has been Manuscript Editor for the BMC Series Journals since October 2019. He has a Bachelor degree in Biology and a Master by Research degree specialised in Behavioural Ecology and Reproductive Evolution both from the University of Lincoln. Here he studied the effect of Life history evolution and female reproductive architecture on spermatozoa diversity across complex mating systems before moving to Syracuse, NY to continue his research by using integrative molecular approaches at the Center for Reproductive Evolution. He then joined the BMC Series as an Assistant Editor in September 2018 and is excited to continue to work for the BMC Series journals, driving the development of Open Access as Manuscript Editor.
Stuart Weir is an Assistant Editor for BMC Infectious Diseases and BMC Microbiology. He graduated from the University of Nottingham in 2018 with an MSci in Biology where he looked at the influence of environmental factors such as parasitic infections on the rates of allergy in relation to the hygiene hypothesis.